herzog & de meuron's monumental SUMC building rises over shantou, china
outside china's eastern coastal city of shantou, herzog & de meuron introduces its SUMC building as a centralized hub for the shantou university medical college. the overall university is currently divided across two locations in shantou, with the original location occupying the dense historic city district, with little opportunity for expansion and growth. to accomodate a fast growing number of students and increasing demand for teaching facilities, temporary spaces have since been built on the shantou university campus outside the city. herzog & de meuron promotes the growth of the campus with its addition, realized in monumental concrete.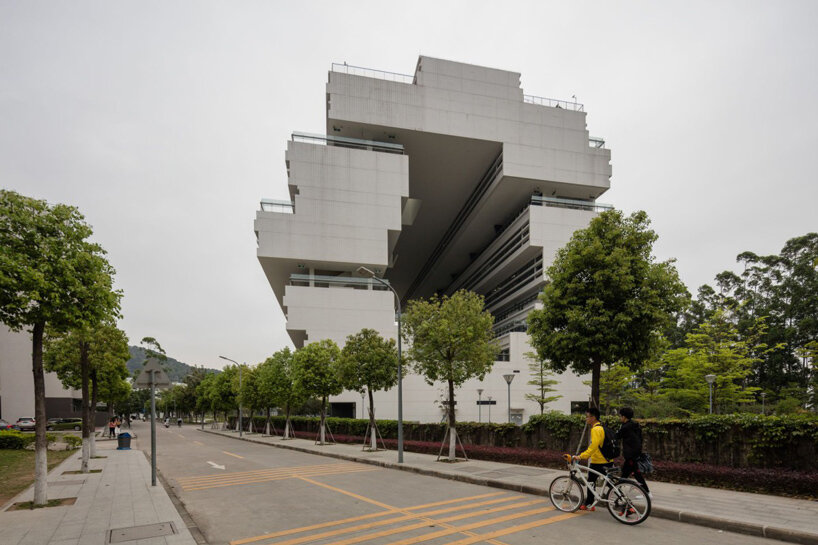 images by paulo dos sousa | @paulodossousa
working with shantou university medical college, the team at herzog & de meuron concentrates the academic facilities of SUMC into one building to create programmatic density. such facilities include including classrooms, laboratories, clinical skill training centers, and offices. the range of programming is then organized according to functional adjacency to form a ring-shaped cross-section surrounding a large, open central 'podium' space. the podium extends the entire 100 meter length of the building and connects all program uses and levels.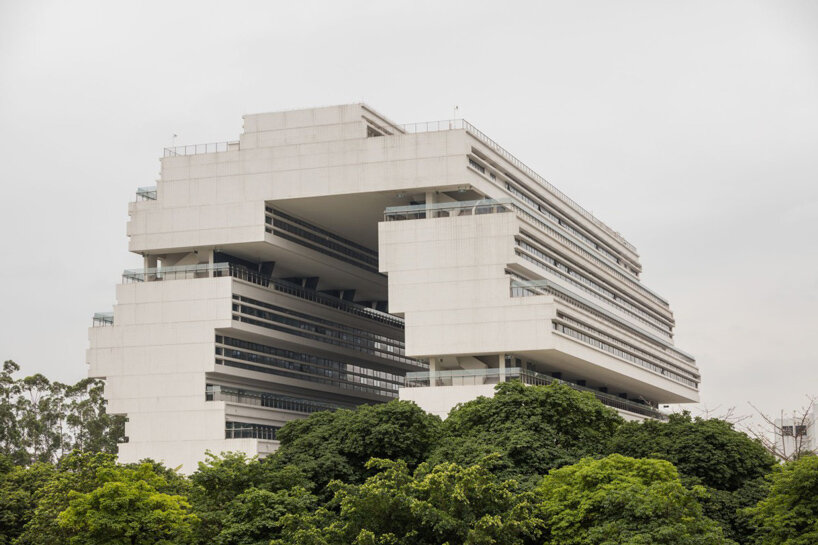 herzog & de meuron locates its SUMC building with a perpendicular orientation to the main grid of the campus. with the long elevations facing north and south, and the short elevations facing east and west, the project introduces a strong visual presence within the campus. at the same time, this orientation allows the massive volume of the building to block the sun and the noise from the nearby airport road. the passive solar performance is further enhanced by introducing sun shades in concrete and the white facade finish.
herzog & de meuron organizes its SUMC building with a range of interior and exterior spaces. the central podium is covered and sheltered from direct sun and rain, but open to natural light and air. this dynamic platform can be used in many different ways. it connects different activities, gathers large groups for formal and informal events, and serves as the heart of both the medical college and the campus overall. a series of shifting floors creates protective overhangs and open balconies. the need for private facilities with controlled light and climate conditions is balanced by the provision of public areas that are naturally lit and ventilated, such as staircases and corridors. horizontal stretches of glazing offer panoramas to the surrounding landscape as well as views back into the teaching facilities themselves.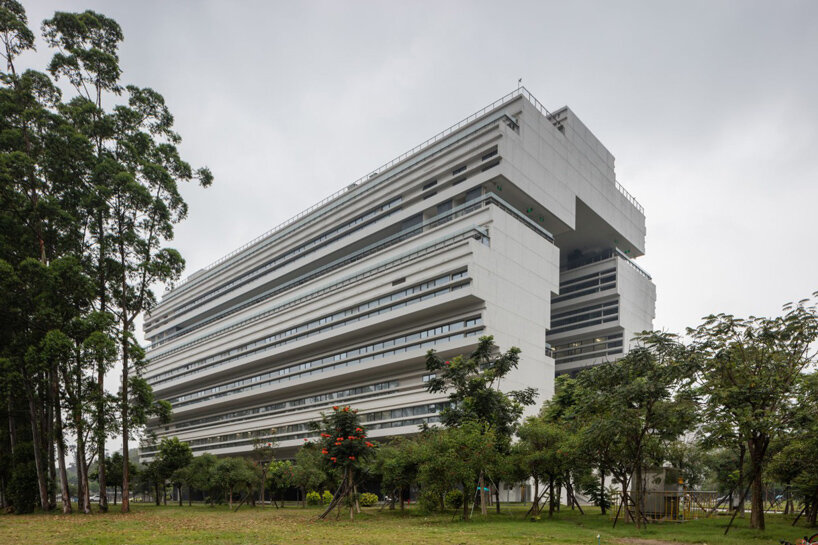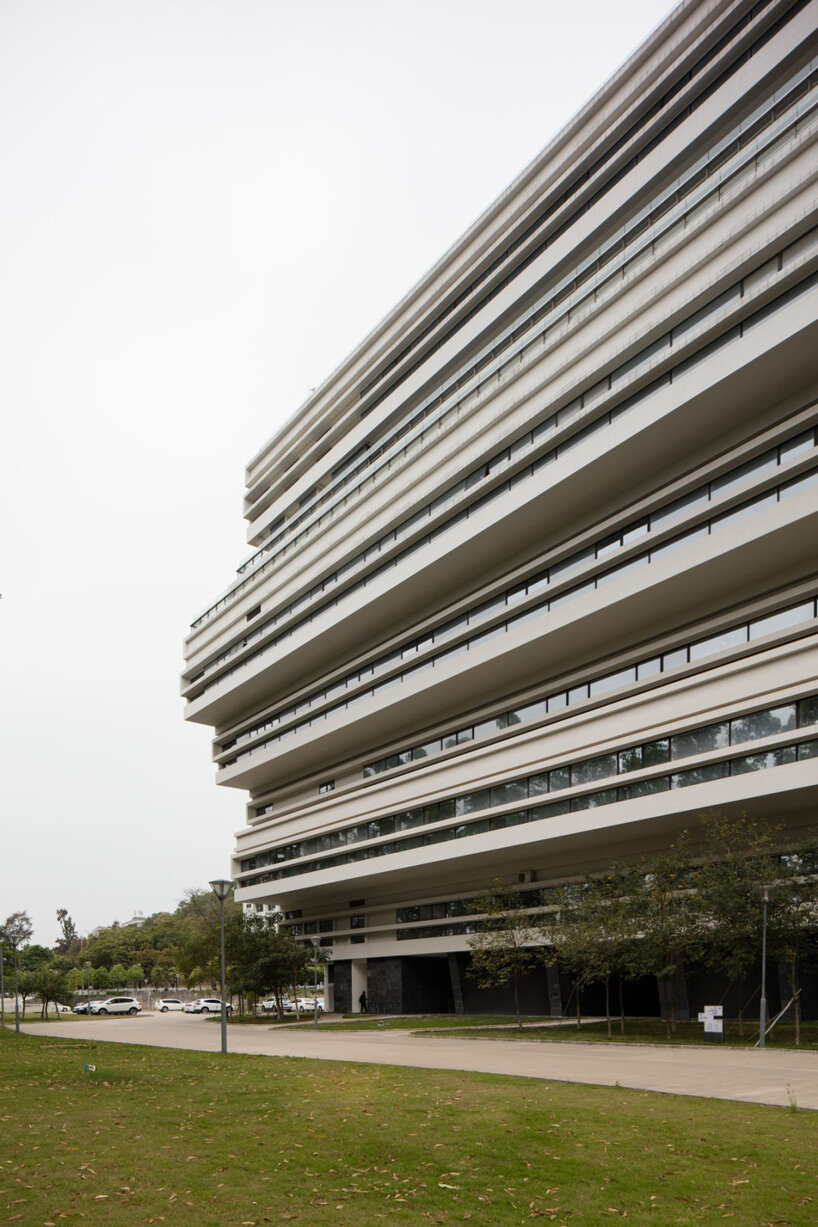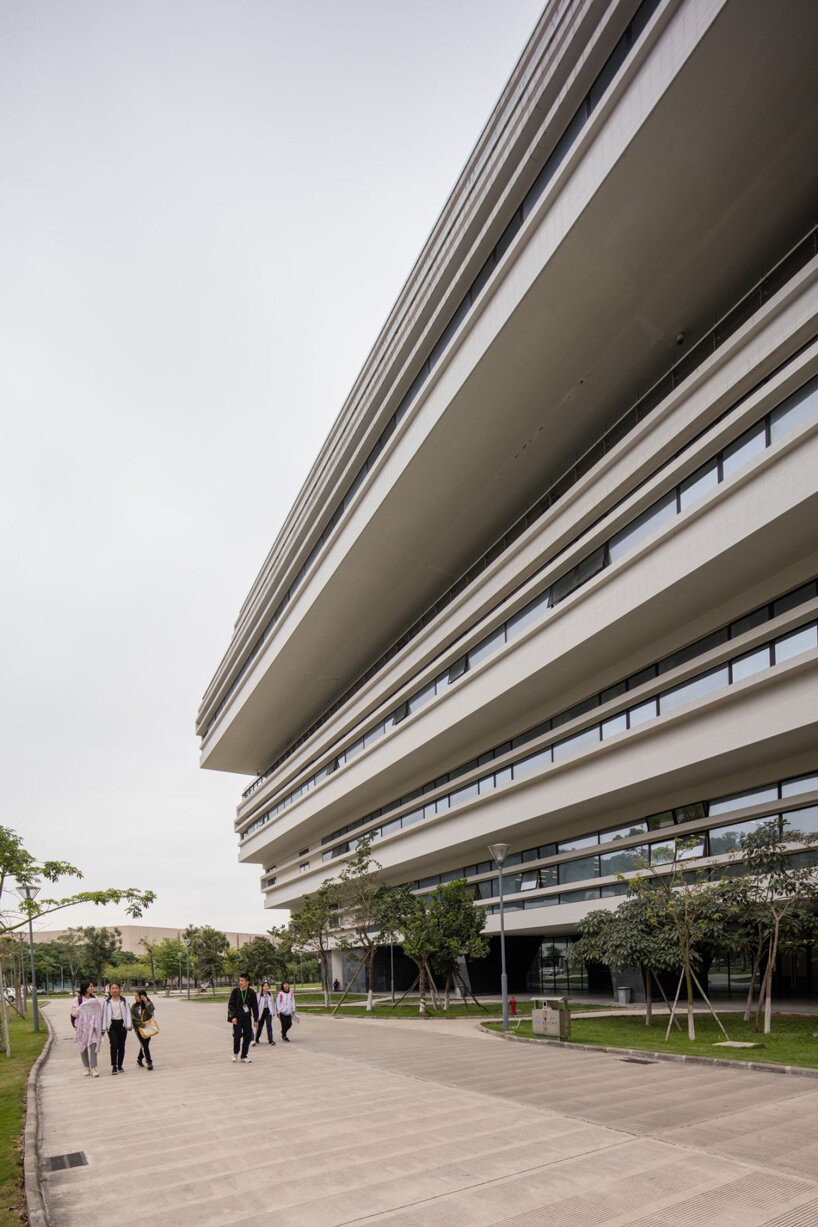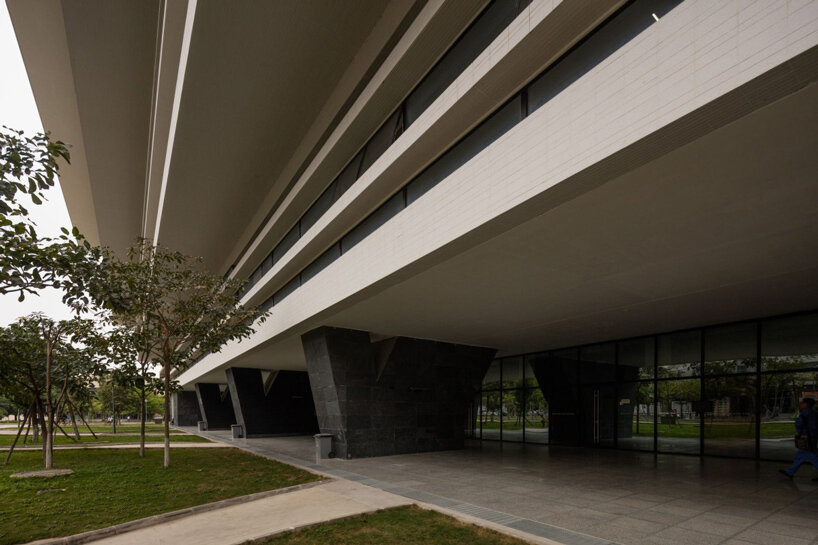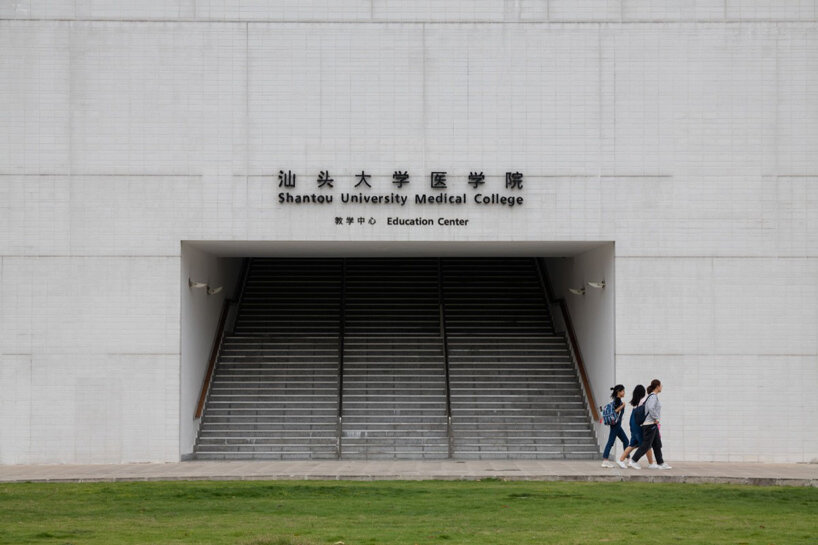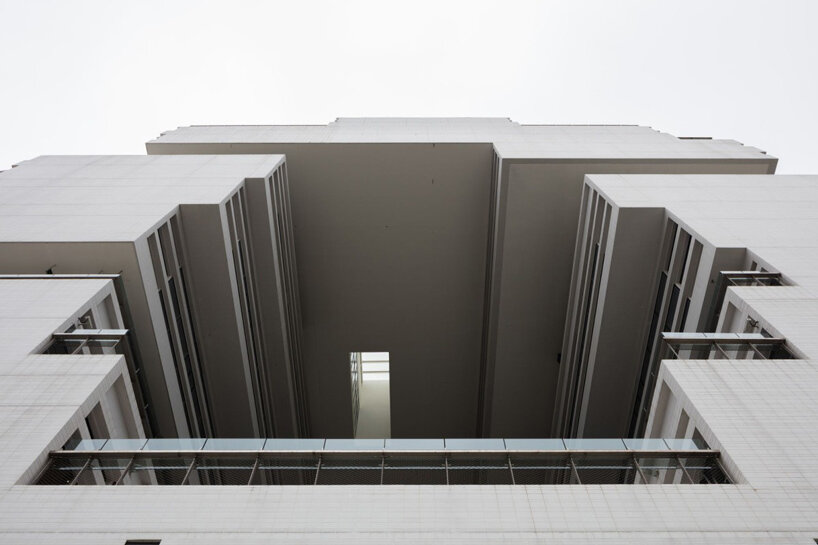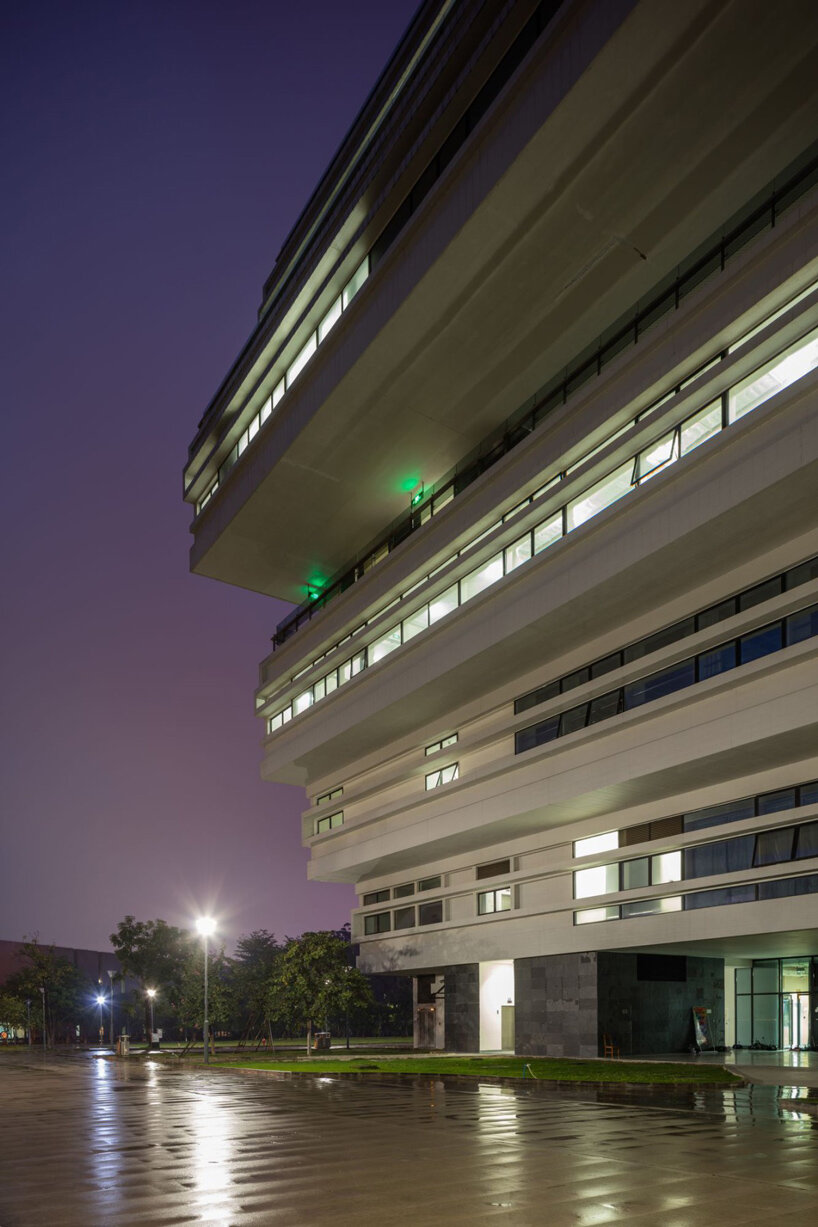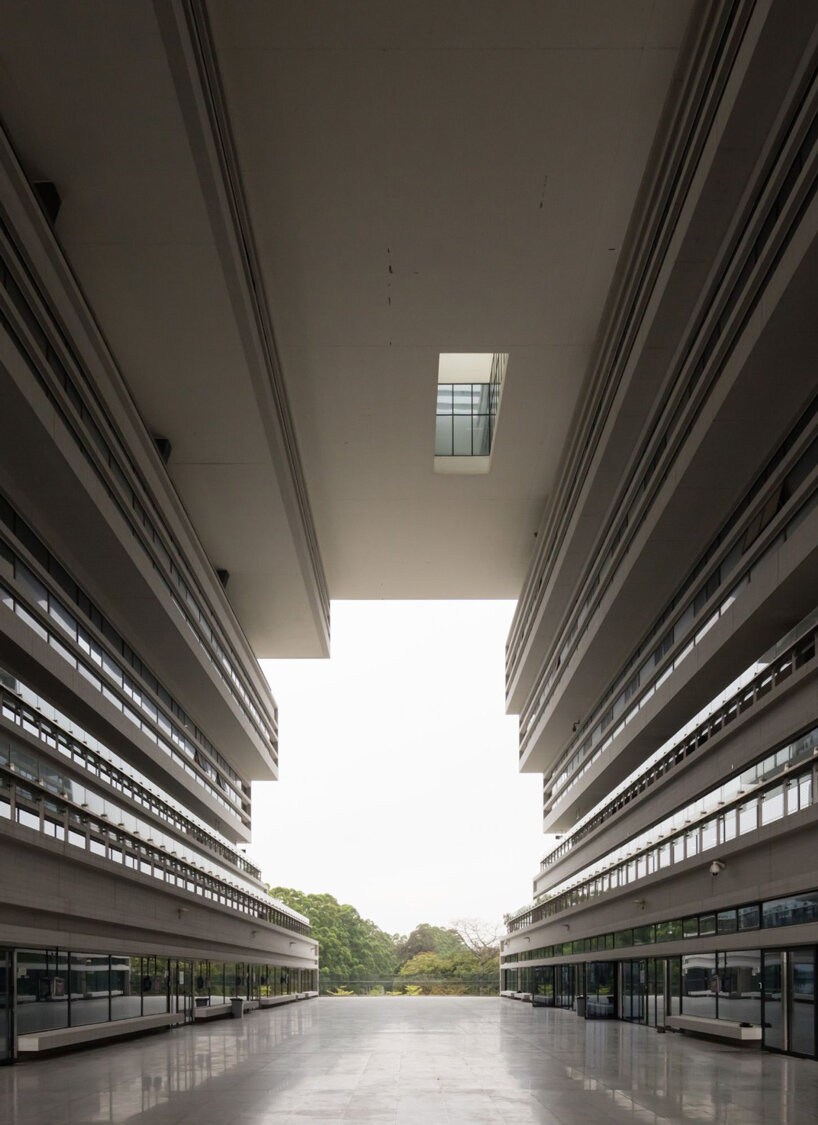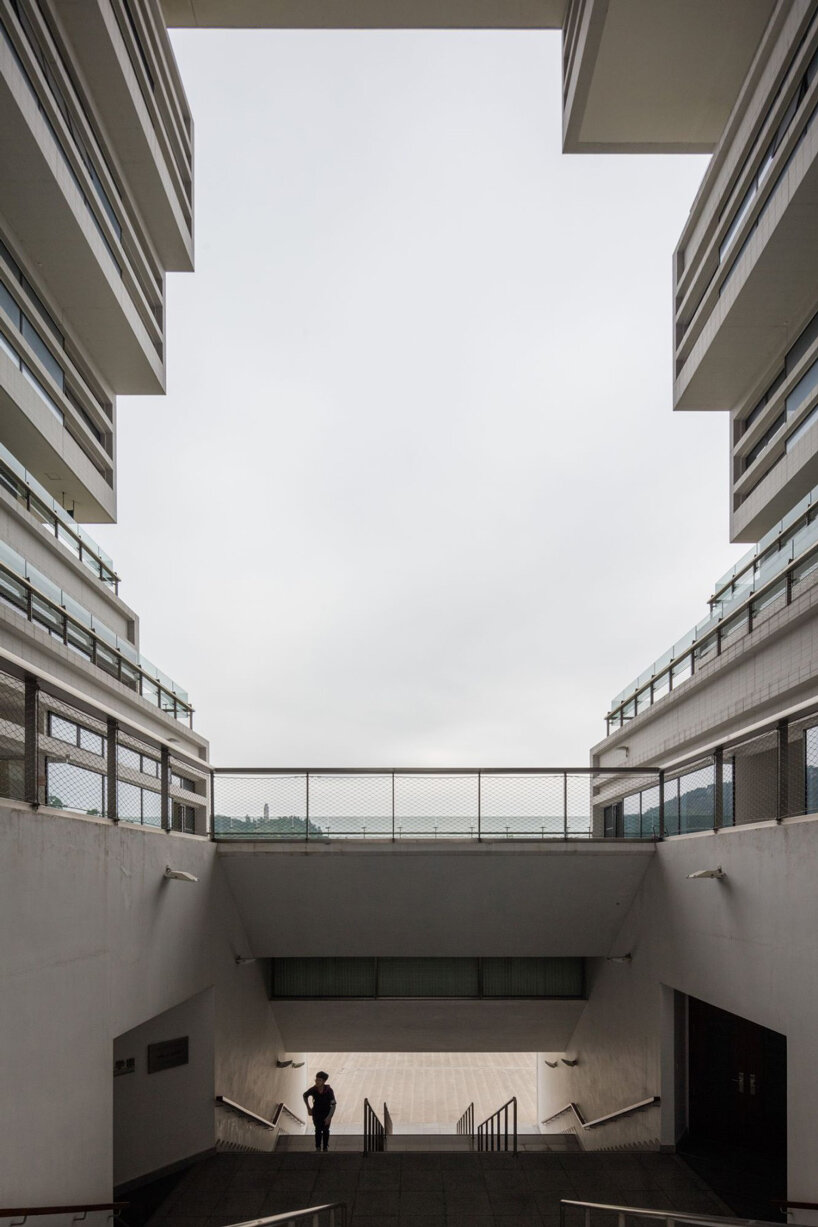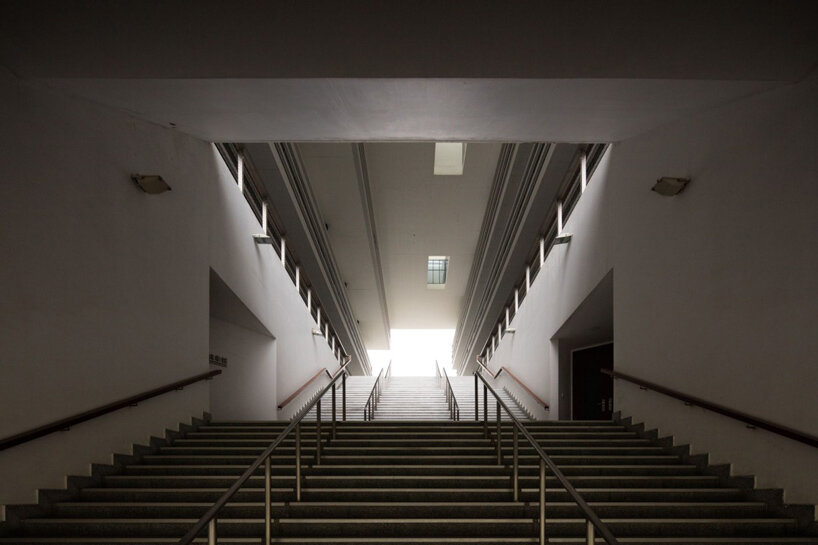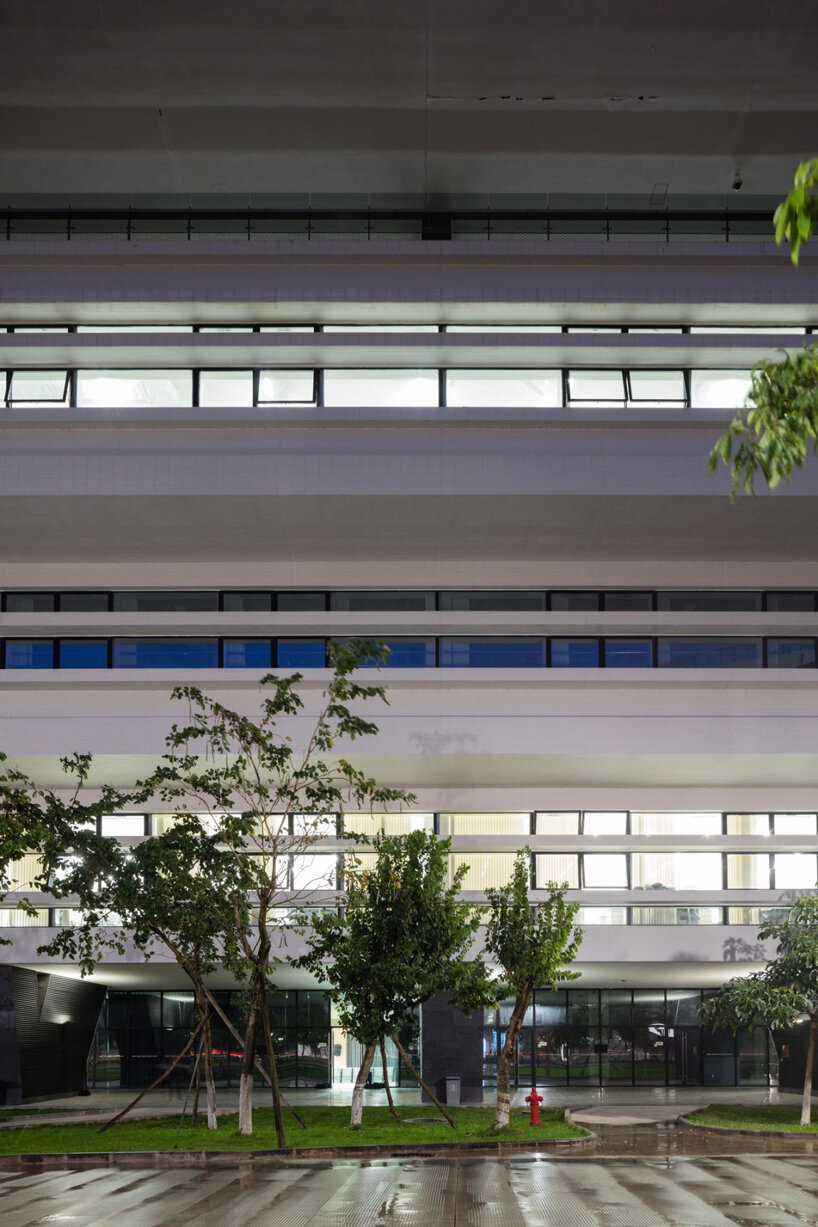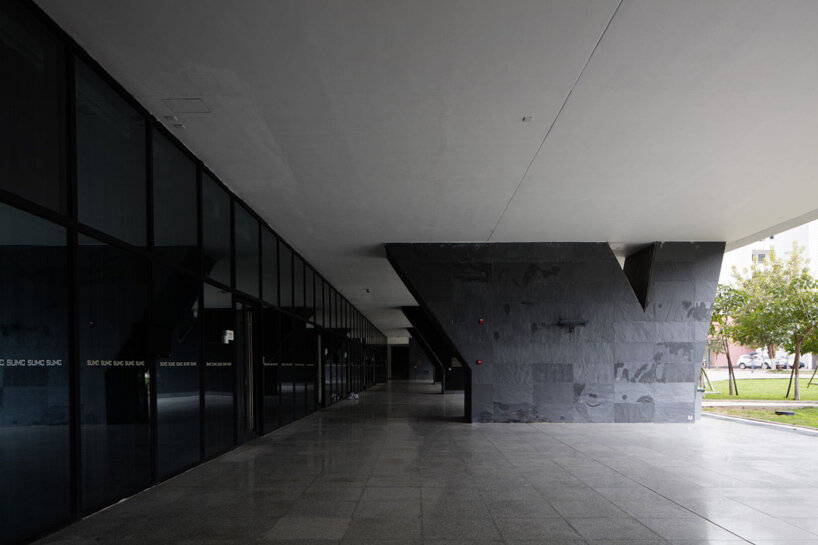 project info:
project title: SUMC building
architecture: herzog & de meuron
location: shantou university medical college, shantou, china
completion: 2016
photographer: paulo dos sousa | @paulodossousa