College Basketball's Top Plays: Season Tip-off
College football – you've got some competition.
After quite the lengthy delay, the college basketball season is finally up and running as of Wednesday, and naturally, impressive playmaking is taking place across the country.
Here are some of the top plays from the first day of the 2020-21 college basketball season:
Starting off right
It wasn't the most monster of jams, but it was the first dunk of the year. 
Kudos to Xavier's Bryan Griffin.
Defense to offense
That's how you do it, freshman.
Dwon Odom with the block, layup and the foul.
Count the bucket
Way to run the floor, big fella. 
Yvan Ouedraogo with the slam.
Goin' back to back – to back to back to back
There was no rust from deep for KyKy Tandy.
Ayo, chill
Seriously – chill with all the threes, Ayo Dosunmu.
But really, Ayo, you are absurd.
More defense to more offense
Talk about a proclivity to create your own offensive opportunities. 
Dwon Odom has got it and then some.
Who is this kid?
Dwon – you've got our attention, young man!
Just throw it in
Can't dunk it? 
The throw is a great second option.
Big man buckets
Providence big man Nate Watson got going early, becoming the first player to hit double figures this season.
And he didn't stop there – what a monster jam from Watson.
The hit from half-court
Boogie Ellis let it fly before half.
Miller makes 3s
Solid way to start your college basketball career, Adam Miller.
Stripped, stolen … but shutdown
Quinlan Bennett was straight denied by DeJon Jarreau on what should have been a no-brainer shot.
Setting school records
With its 17th three-pointer made, Illinois made history.
Why watch one when you can see them all?
Goodine says goodnight
Brycen Goodine dropped a hammer to seal the dub for Providence.
Welcome back, Bohannon
After his 2019 season was limited to 10 games by a second hip surgery, Jordan Bohannon returned to Iowa and proved he's still got it.
Cade Cunningham's debut
The projected No. 1 NBA Draft pick scored his first collegiate points.
And it was just your average day at the office for the superstar freshman.
Garza getting after it
Luka Garza picked up right where he left off, hitting double figures in his season-opener.
We'll take that
The Hoyas take the lead with the turnover and the easy layup.
Livers delivers
Isaiah Livers – just nasty.
It took two years
In his first game since Dec. 29, 2018, Joshua Langford showed off his sweet stroke with a shot from deep.
Brown from downtown
Gabe Brown ripped a corner 3 to increase the lead heading into half.
Not in his house
Marcus Bingham is on paint patrol in East Lansing, and it's a no fly zone for Eastern Michigan players.
Double up
Bingham got the block party started for Michigan State, and Mady Gonudo Sissoko took it up a notch with this block that left his teammates in awe.
Can't teach height
When you are this tall, it's just not fair.
Stingy defense
North Carolina freshman guard R.J. Davis gets the steal, basket, and foul in one play.
Meeting at the summit
There was a clash at the rim in Lexington, Kentucky and Wildcat freshman Isaiah Jackson won that clash.
Above the rim
Khristian Lander drops it off for Race Thompson and Thompson lifts off for the dunk.
Welcome to college basketball Greg Brown
The Texas freshman forward entered college known as a high flyer and he proved it with this dunk.
Air Husky
As UCONN pulled away from Central Connecticut, Andre Jackson got a chance to show off his bounce with a fast break alley-oop.
Check back throughout the day for more top plays! 
---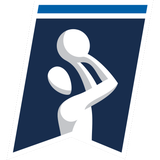 Get more from College Basketball Add to your favorites to get information about games, news and more.
---
---