Beautiful and resilient: bluff country landscapes key for species survival as planet warms | Science & Environment
SAUK PRAIRIE — Nestled in the hills southeast of Baraboo, Hemlock Draw is like a time capsule from Mother Nature.
Descending roughly 300 feet into a gorge carved by water over millions of years, past quartzite outcrops that once stood as islands in a prehistoric sea, the oak and maple forests of southern Wisconsin give way to yellow birch, white pine and hemlock.
Typically found in northern Wisconsin, these trees are relics of the last ice age, when polar ice sheets ended just a few miles to the east.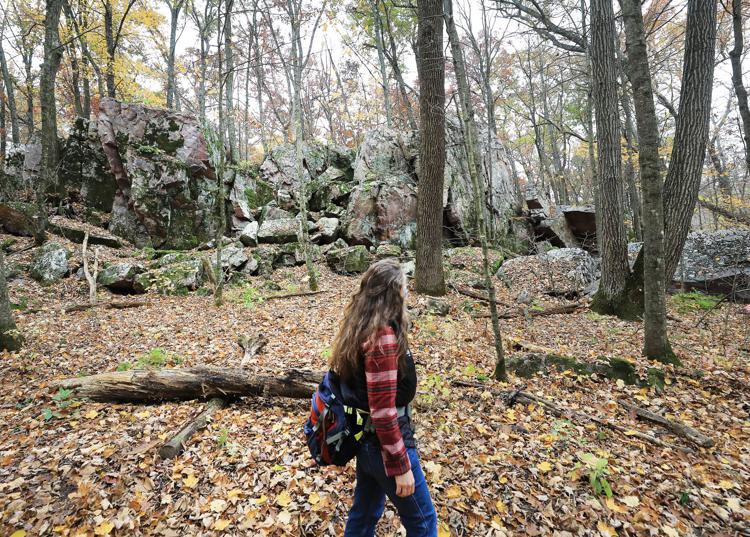 The glacier that covered most of Wisconsin — but not the southwest corner — retreated more than 10,000 years ago as global temperatures warmed by about 5 degrees Celsius. But on the shaded slopes of this gorge, conditions remained cool enough for those species to hang on.
Scientists think those same geological features that made southwest Wisconsin biologically resilient during the last period of climate change can help preserve biodiversity in the coming decades of unprecedented global warming.
Over the past decade, a team of scientists working with The Nature Conservancy analyzed geographical and topographical data across the United States to identify and map landscapes like the Baraboo Hills that they believe will be key to helping species survive.
Now the global nonprofit organization has made that data publicly available through an online mapping tool that will allow government agencies, nongovernmental organizations, private landowners and local leaders to develop conservation strategies that focus limited resources on the most valuable land.